Article
Edit
|
History
|
Editors
ReluctantPandacon2014
Reluctant Pandacon Mascot





Motto

Oh God, what have I done?



Dates

October-December 2014



Stats

44 Participants / 17 GMs



Forums

Reluctant Pandacon 2014



Mandatory Fun Flair



Microbadge:



Uberbadge:



Reluctant Pandacon 2014
Reluctant Pandacon's beginnings were humble. On October 15, IvoryThorns began a thread indicating that she had several free weekends in the near future and would like to fill them with games. With adrenaline still pumping through their veins from Virtuacon, the RPGGeek VOIP Community voiced their support in an overwhelming display of comments to the main thread. By the time IvoryThorns realized her error, it was already too late. She posted the panda gif above and began to organize the thread into games being offered and players searching for games.
The group tried out several different names (including Andreacon, much to the horror of IvoryThorns) before settling on a more fitting name: Reluctant Pandacon (RPCon). PANDACon also became an acronym: Poor Andrea Never Dreamed About this Con.
The Origins of Pandacon
An Epic Poem Written by GreenDude
Gather close, children,
Let me tell you a tale,
Of our white and black Empress,
And her fear that she'd fail.
The Voipage was on us,
The Season was here!
The Con that was Virtual -
We grinned ear to ear.
As for three solid days,
We slept not a wink.
We ate and drank voipage,
It was all we could think.
We travelled and triumphed,
We rolled virtual dice,
We wore funny hats,
Had a time beyond price!
But as good things all do,
The voipage ran low.
The Con that vas Virtual,
Did cease and did go.
The vacuum was painful,
No voip to be had!
No voip for a year!
Oh, God! This was bad!
Forth stepped our Empress,
"I've got some spare time,"
"I'll run ALL the games,"
"The Voip shall be mine!"
"We'll play ALL the games!"
The gamers did cry,
Their numbers were low,
And then... they were high!
"Oh, God" cried our Empress,
"Oh, what have I done?"
The gamers kept coming,
They wanted their fun!
Too many to sate,
And hours too few,
There's only one Empress,
What was she to do?
"GMs!" she entreated,
"Your labour's not done!"
"The Con has returned,"
"There's games to be run!"
They answered the call,
They came at a run,
They hurled themselves into
The Voipage as one!
Raise your glass skyward,
Raise it up high.
Here's to the GMs
Without whom we can't fly.
A toast to the Empress,
Who led by example
Who stood in the breach
And was almost trampled,
A cheer now for Modoc!
The Court's Engineer,
There's no finer G-Plusser,
In realms far or near,
Grand Panda Microsmith,
Jonna the Grand,
The best microbadger
In all of the land!
Shaun UberBadger
You all should applaud
UberBadge skills are
His shield and his sword.
Grand Pandah Poobah
We hail with acclaim!
His acronymisation,
Is sorta not lame!
The Fixer of Games,
The overwhelmed Jan,
Who claims ALL the Sundays,
(At least all that he can!)
Grand Panda Vizier
Yohann in his prime!
Who stated quite simply:
"I'll make the duck rhyme."
I'm sure you'll agree:
Reluctant PandaCon's a Winner!
My song now is sung,
Please don't eat me for dinner!
Haaail, our Empress!
Haaail, her dress sense!
White and black is
Just so stylish,
Pan-daaaas for life!!
Ruuun games for her!
Mooore games for her!
She needs more games
Maybe The Strange
More Cyberpuuunk for her!!
And she will game for ever and ever...
And we will game for ever and ever...
Hail the Panda!
Hail the Panda!
Games be endless -
Game 'til senseless-
HAAAIL AANNDDREEEEEAAAAA!!!!
The Panda Empire
Participants collectively became known as Citizens of the Panda Empire, and many of them were granted titles in honor of their contributions to the convention.
IvoryThorns: Grand Panda Empress (title reluctantly accepted)
Responsibilities: Updating the first forum post, flailing ineffectively, denying having anything to do with this situation
Modoc: Imperial Engineer Aboard the Crazy Panda Train (train can be boarded at any time by anyone)
Responsibilities: Everything G+-related, creating terrible metaphors, using Reluctant Pandacon to attract readers to his blog
Shadow Hexagram: Grand Panda Vizir
Responsibilities: Creating titles and side-stepping responsibilities, Spy-Master of the Night's Panda Agents (unconfirmed rumor)
Kattvippa: Grand Panda Microsmith
Responsibilities: Awarding the Pandacon Microbadge (over which many hours were laboriously spent), leading the Empress into temptation and then commiserating with her when she gets whiny
shawnssica: Grand Panda Funky UberBadger
Responsibilities: Designing the Pandacon Uberbadge, creating the Wiki entry, and dancing while chanting "badger, badger, badger, mushroom, mushroom" (presumably)
5sola: Grand Panda Poobah
Responsibilities: Turning words into acronyms, posting at least once in every Reluctant PandaCon game thread, and stirring up trouble
Barad_the_dwarf: Grand Panda Overwhelmed Game Fixer
Responsibilities: Sundays. All the Sundays.
GreenDude: Imperial Grand Panda Duck au Citron Vert
Responsibilities: Attempting to turn the Empire into a Committee , shamelessly flattering Reluctant Pandacon staff, and translating the epic poem detailing the origins of PandaCon into duckish
nemesis13: Kai's Wife-Calmer
Responsibilities: Soothing his wife during Reluctant Pandacon, managing the Empress's vacation days, and frightening citizens of the Panda Empire with tales of horror and sorrow
Mulligans: Grand Panda-On Next in Line
Responsibilities: Heir to the Panda throne due to his wit, which he has, thus far, refused to acknowledge
wavemotion: Great Shirted Warden of the Grand Panda Temple
Responsibilities: Showing up late and bringing the party with him...in shirt-form
Thorin Prinz (Honorable Panda): Chibi Mini Panda Great Axe Swinger
Responsibilities: Being adorable, carrying on his noble lineage, ambassadorial duties to other kingdoms
Narl: Great Vulcan Keeper of the Logical Coin (added 2015)
Responsibilities: All things Vulcan and receipt of the Engineer's bills
In addition, three Citizens earned the title of Hero by decree of the Panda Empress on October 24. Although the title largely did nothing, it made the Panda Empress feel better to grant it to the three people who took the time to create the microbadge, the uberbadge, the epic poem, and the wiki entry.
Edict and mandate of IvoryThorns, first of her name, Panda Empress, ordered and written on this imperial day celebrated on RPGGeek.com. On the Eleventh Day in Year One of the Panda.
In support of GreenDude, called Dean, Imperial Grand Panda Duck au Citron Vert, author of history and keeper of the ever-changing avatar.
In support of Kattvippa, called Jonna, Grand Panda Microsmith, distributor of the Imperial Microbadge and confederate of the Empress.
In support of shawnssica, called Shawn, Grand Panda Funky UberBadger, designer of the Imperial Uberbadge and architect of the Imperial Wiki.
IvoryThorns, by sheer happenstance empress of the Pandas, self-proclaimed VOIP Snob, to our Gamemasters and Facilitators, Players, Lurkers, and members of the council of our empire and to all the subjects of Reluctant Pandacon, from whatever state, dignity, or -Geek.com Website they may be, and to which our present edict, decree, and ordinance will be shown, greetings.
To the honor and praise of Reluctant Pandacon, our anti-drug, through cooperative insanity we have been given games, games, and more games hereabove mentioned, it is our duty to honor those who have shown great dedication and enthusiasm to the Pandacon cause through works of art that will withstand Time Itself to tell the Geek that we gathered here in this forum to celebrate our love of gaming, pandas, and gifs in an unprecedented strike against the conventional Play By VOIP Forum.
For this reason, we are honoring these artisans for their selfless actions, their dedication to their crafts, and their ability to make the Empress simultaneously delighted and embarrassed with their honorable gifts to Pandacon.
Therefore, let it be known that Tomorrow, upon the Twelfth Day in Year One of the Panda, GreenDude, Kattvippa, and shawnssica will be collectively declared Heroes of the Empire for their service. From the lowest player to the greatest gamemaster, let it be known forever after that the Heroes may be called upon in times of dire need to slay the enemies of the Empire with a witty remark, words of unrestrained support, or general enthusiasm. Also, they're all super nice people.
As a witness to this, and for all these things to be firm and forever established, we have put our seal on this document and have signed by our hand.
Given on RPGGeek.com on the Eleventh Day of Year One of the Panda.
Signed IvoryThorns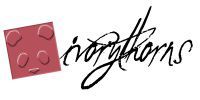 ---
Games
[What Links Here]